Let's not forget one of the best things about Christmas is all the fun Christmas cookie recipes that you can make for your family and friends! Festive holiday cookies that actually LOOK like Christmas are some of the most fun and tastiest recipes around!
I've gathered up some of my favorite holiday treats that I think you're going to love and enjoy, too. But you better get started now – you're going to want to make them all on this list!
Now that Christmas is almost here, it's time to start baking all the sweets and treats that you can!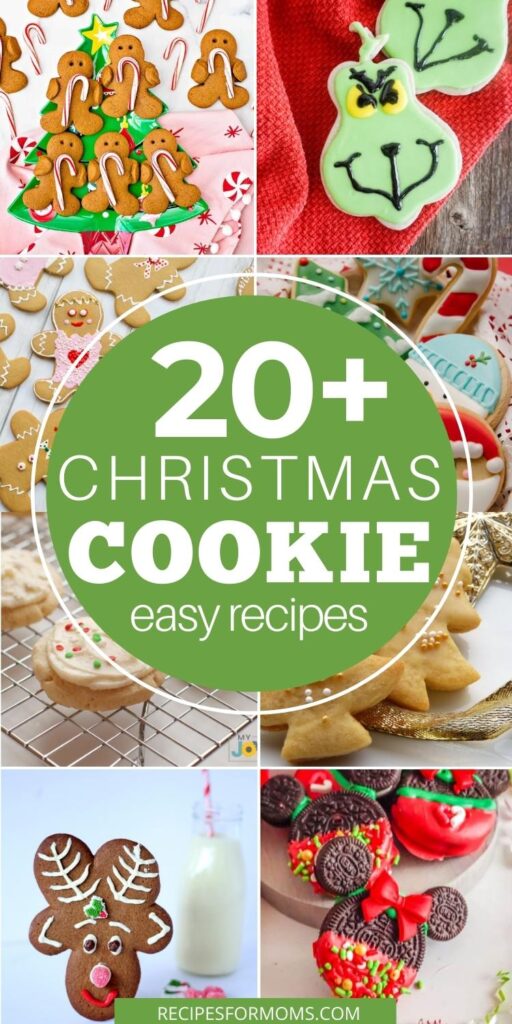 Christmas Cookies You'll Love
Keep in mind that you can never have too many Christmas cookie recipes for the holidays. There are chocolate cookies, shortbread cookies, and cookies that will make you smile right before you gobble them down.
I also love to make cookies that are all about making memories as well. Some of the best memories I have growing up is the time that I spent baking holiday desserts in the kitchen with my mom and grandma.
Pass that Christmas tradition on with these yummy holiday recipes. You can't go wrong with any of them!
The Best Christmas Cookies
Plan on starting from the top and working your way down on this list of easy cookie recipes.
There ya have it! The easiest and best Christmas cookies for the holiday season! There are so many fun options on this list that you're going to have to pick and choose – or just make them all!
Christmas Cookie Exchange Party Pack (Free Printables)
Plan the best Christmas cookie exchange party (or cookie swap) with these super fun and festive free Cookie Exchange party printables. In this bundle, you will receive three different printables free for you to use for personal use.
Cookie exchange parties are a fun tradition to get your family and friends together each year during the holidays. Everyone should bring in atleast a dozen cookies, one to sample, and the remaining to exchange.
Enjoy these free printables below. Click on the links below and it will take you to a .pdf file.
May the best cookies win!